Orthopedic Shoes
LIVE : people are also looking at this product.

Only products in stock.

Free Shipping
#1 | POSTURE CORRECTION | EVEN PRESSURE DISTRIBUTION | ARCH SUPPORT
Anyone with foot or back pain is well aware of the unbearable pain it causes.

However, contrary to popular belief, if treated the right way these problems could completely disappear!
It is necessary to act before having to resort to an operation because it is a very heavy and painful surgery, which immobilizes you for several weeks.
The important invention used in this Orthopedic pair of shoes is the sole. Built with nano-foam will evenly adopt the plant of your feet.
It is the first orthopedic sandal that doesn't look like an orthopedic sandal! Its design is exquisite and elegant.
Simply, slip them on and snug your feet in place around the toe clasp for enhanced support. You can walk more steadily & stand for hours without any strain or imbalance.
With Dovleen Orthopedic Shoes, you won't have to worry about putting on your shoes anymore because they won't hurt you anymore!
THE SANDALS WITH ABSOLUTE COMFORT!
These Orthopedic Shoes have been designed by our team of podiatrists and orthopedists with one goal in mind: to correct your posture and give your body the best comfort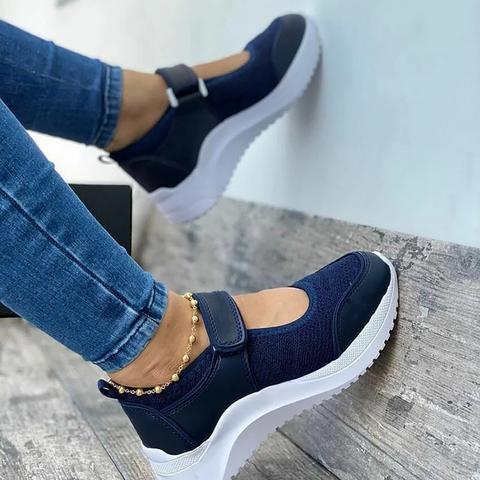 Save your time, money and health from joint and muscle pain by fixing the base of your entire body: your feet. Walk through life pain free and in physical condition.
ALLOWS TO CORRECT THE GENERAL POSTURE
These Orthopedic Shoes help correct the posture. From the moment you no longer feel pain, you will find a balanced posture, a straight back, and a head in line with your shoulders. Your whole silhouette will be affected and embellished.  
AN ELEGANT DESIGN, AT THE SAME TIME CHIC AND SOBER

Although they don't look like orthopedic shoes at all, they are! They are both chic and sober, they fit perfectly with any outfit, be it casual or elegant.
Available from size 34 to 43 and in many colors.